4 Tips For Selecting A Window Replacement Contractor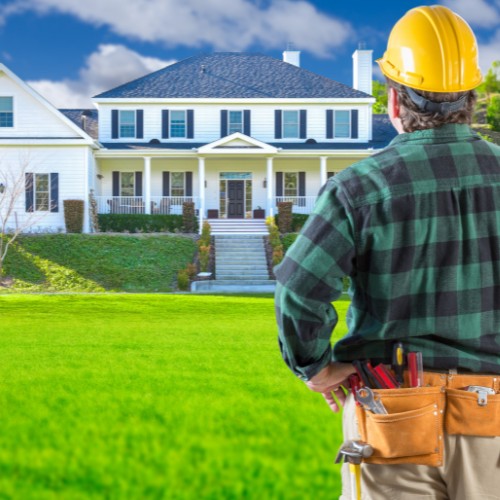 If you're like most homeowners, you may not think about your windows until they actually need to be replaced. When the time comes to replace your windows, it's important to find a window replacement contractor that best suits your needs. With countless potential contractors out there, it often becomes difficult finding one. Here are a few tips to help you find the best window replacement contractor for your needs:
1. Understand Your Window Replacement Needs
Homeowners sometimes end up with unnecessary or costly improvements when they simply cannot seem to find a contractor that understands their needs. To avoid this problem, it is best if you have an idea of what your windows need before looking for contractors who can help assess the situation on how to improve them as necessary without wasting time or money trying things out blindly. Some of the reasons you may want to replace your windows include the following:
They are not opening properly
There is a draft from closed windows
There's fog between the glass
You are looking to make your home healthier
There is visible damage to your windows 
You want to save money on 
Avoid Putting Replacement Off Until Last Minute
The moment you realize that it's time for window replacement in your home is the moment you should begin your search for a contractor who can handle the job. The longer you put off replacement, the more money you may end up having to spend in the future. Whether you're facing an emergency situation or are just needing to conserve energy within your home, taking action will save you big hassles and upsets in the long run. Being decisive is among the most important steps in this process. 
2. Research and Opt for Reliability
It's significant to find a contractor that is reliable and knowledgeable about what they are doing. However, with a slew of potential contractors to choose from, it's important to ensure that you are making the right choice for your needs. Above all, research is what will make or break your decision. In order to check on a contractor's reliability, there are a few approaches you can take. First, you can check for online reviews of others who have utilized the contractor's service. Second, you can ask around for referrals or check the Better Business Bureau for any complaints made on the company. There are many avenues for review sites. Do not be afraid to search or use unconventional methods such as checking Facebook for reviews or opinions.
3. Speak With The Contractor and Ask Questions 
To ensure you get the most out of your service, you need to ensure that your contractor is transparent about the process with you. The last thing you want is to commit to a contractor that will later inundate you with hidden fees and costs. Be thorough in asking questions about the process and the window replacement company itself. We've included a few questions for you:
Are you an independent contractor or certified installer?
What type of windows do you specialize in?
What type of windows do you recommend for my budget and needs?
Are you licensed, and do you have insurance?
What are your rates and are there any additional fees?
How fast can the windows be replaced?
What type of warranty do you offer?
Do you have references and referrals I can contact?
At the end of the day, you are the person who best understands your needs and wants. If a contractor is hesitant about answering any questions or does not give you a direct answer, it may be time to go back to the drawing board.
Save time and energy by utilizing our price quote tool to find the best deals in your area with the most reliable window replacement contractors. Get quotes today!